As an NYC native, the innovative aesthetics of Thierry Mugler & Jean Paul Gaultier sparked my interest in Fashion at an early age. To see if my skills matched my curiosity, I began working as a Design Assistant at La Diablesse, a corsetry shop in TriBeCa NY. The following Fall, I enrolled in FIT and graduated Magna Cum Laude with degrees in Fashion Design and Pattern-making. I began working on my own for private clientele and freelancing, bringing other designer's ideas to life.
Fashion Design Process: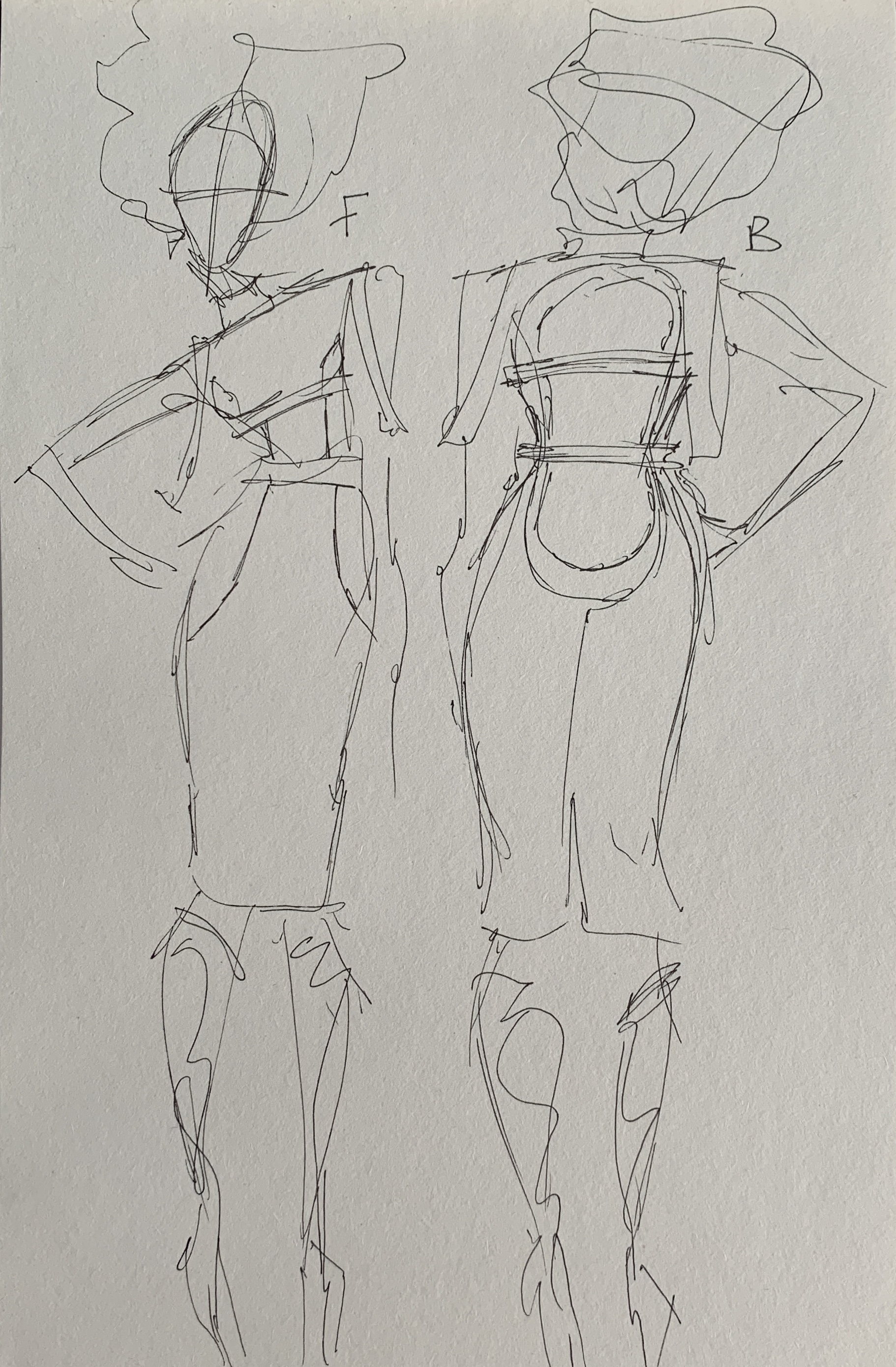 Market Research:
Market research has always been an integral part of my design process. I know my customer profiles, shop stores to see what's current, and use forecasting companies such as Premier Vision and WGSN to stay abreast of industry trends. I also pay attention to magazines like Vogue, ID and AnOther, viewing the new styles from runways around the globe to keep my designs fresh in perspective and on the cutting edge.
Fashion inspires and is inspired by pop culture as well, with the likes of Cardi B and the Kardashians (despite how people feel about them) influencing the trajectory of new designers and the demise of others with a mere mention or diss on social media. This knowledge informs my design and places them solidly in the context of the here and now.
Historical and cultural references also have a great impact on my design process as well. I have had the opportunity to design a line marketed to a modern western woman that needed to be heavily influenced by traditional Indian clothing. To do something correctly in this way required intensive research into fashion history I wasn't familiar with, learning new patterning and couture sewing techniques, and looking to my favorite designers as well for inspiration. There are no substitutions for good design and no shortcuts for a good design process.
Sketching:
In fashion design, sketching is an art and also a tool used for technical information by members of the production team. Through sketching I seek to impart the feel, emotion, and style of the garments using my knowledge of the fabrics being used. I also create flats with specs that are used as reference giving more specific direct information to the pattern-makers and operators.
Pattern-Making:
Once I've chosen a sketch, I move on to creating the patterns using a few different techniques. I primarily use draping to manipulate muslin fabric on a dress-form to bring my ideas to life in a three dimensional format. Draping is exciting, like painting with fabric, but along with it comes flat-patterning that contains the measurements and specifications necessary for garments that are tailored and precisely fit.
Prototype Garments & Fitting:
With my prototype garment sewn and with fittings that take into account the form, model, and industry standards, the design changes are made. The garment is put through its final fitting, reformed, patterns are corrected, and designs finalized for production.
Final Product:
Finished garments whether production ready for manufacture or private clients are still iterated upon season to season and for each client in a one on one capacity and as such the design process continues….